2016 IAAPA
Time:2016-12-03   
he International Association of Amusement Parks and Attractions (IAAPA) was held on 15th -18th November. .IAAPA represents nearly 5000 facility, supplier, and individual members from nearly 100 countries. Member facilities include amusement and theme parks, water parks, attractions, family entertainment centers, zoos, aquariums, museums, science centers and resorts. As an IAAPA member, we also join this big event during the show.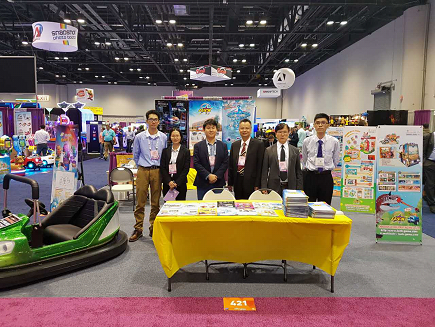 Zhongshan LUCK amusement (booth number: 421) shows the brand new bumper car PPC113W-B, also with the other new design products including Balloon Tour and BOBBOB Jeep. We are committed to the innovation for the amusement market. Base on the current bumper car structure, we add the new features and enhance the detail on the bumper car, to make the better quality bumper cars. With our new high quality products, we gain the great benefit during the exhibition.

Besides, Zhongshan LUCK amusement focus on the overseas markets expansion and innovation, to build a better brand awareness. During the show, our products were praised by the customers around the world including Indonesia, Turkey, Dubai and USA. With this pany.